In a day in September 2015 my passion to restore and build bikes started.
A friend from my dad showed me a racing cycle that he restored for his daughter and I thought - wow - I wan't to do that as well.
I organized in the same Weekend a very old racing cycle to restore.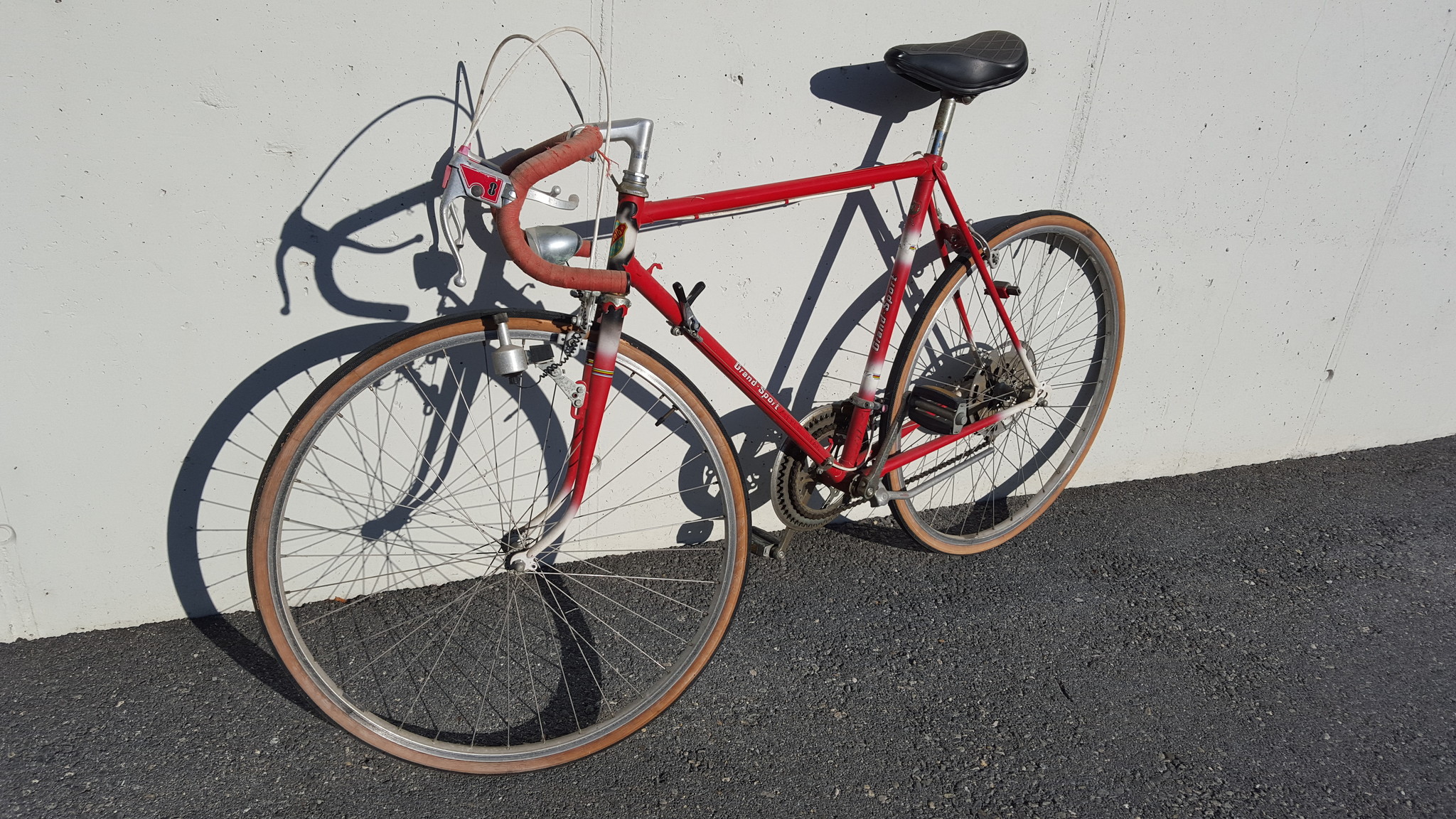 One Week later I was for the whole Weekend in the garage to uninstall all parts from the cycle.
Also I cleaned as you can see with non - professional cleaning tools the parts from all the dirt.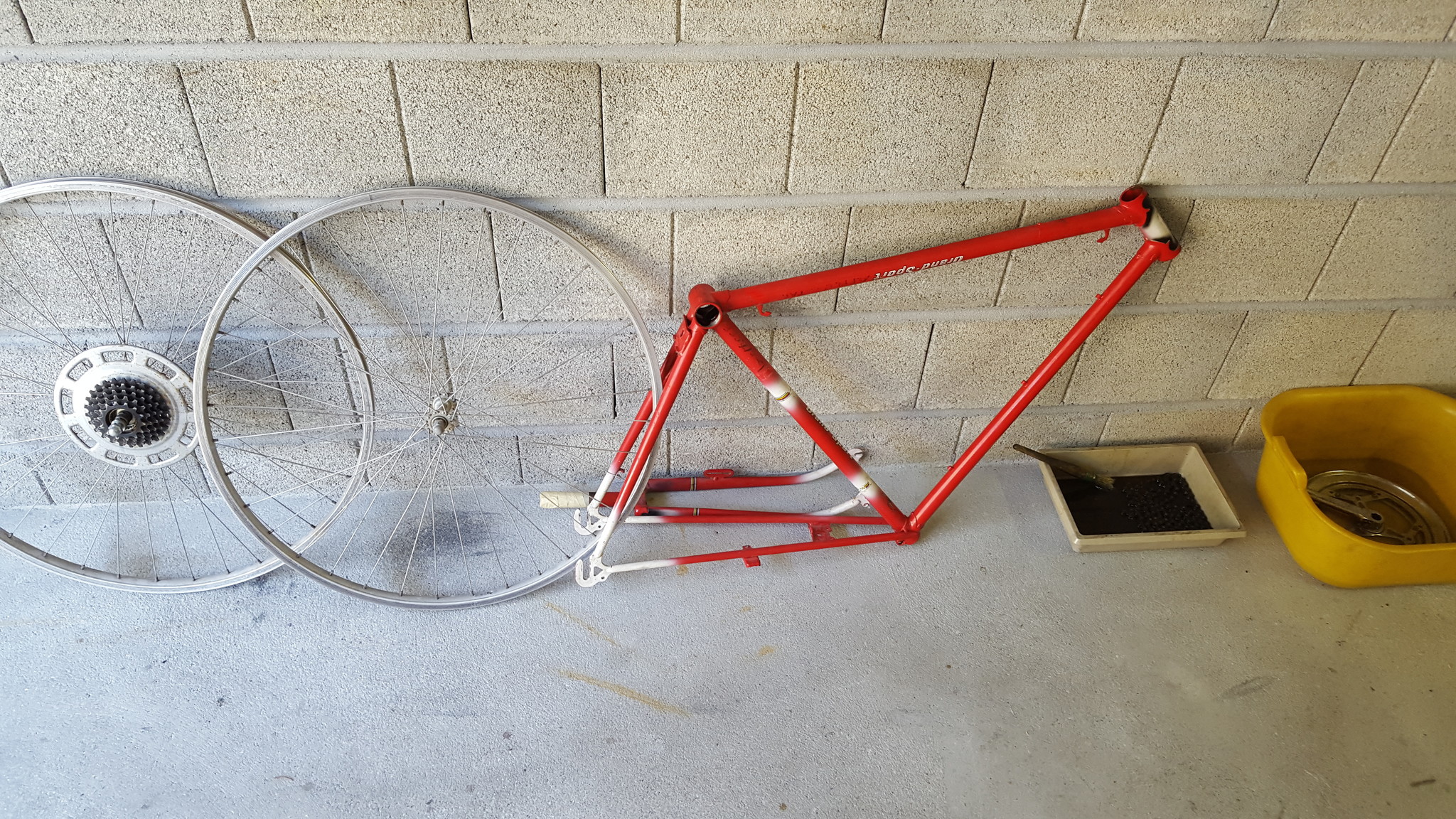 After that - the frame and fork went to the painter. 
He removed the old color with sand blasting and made a new powder coating.
As this was the very first frame that I let powder coating, I had to clean the bearing holes by hand for two hours. 
I learned two things in here: protect the holes from the frame before powder coating and buy a professional machine to clean the bearing 
holes from its color.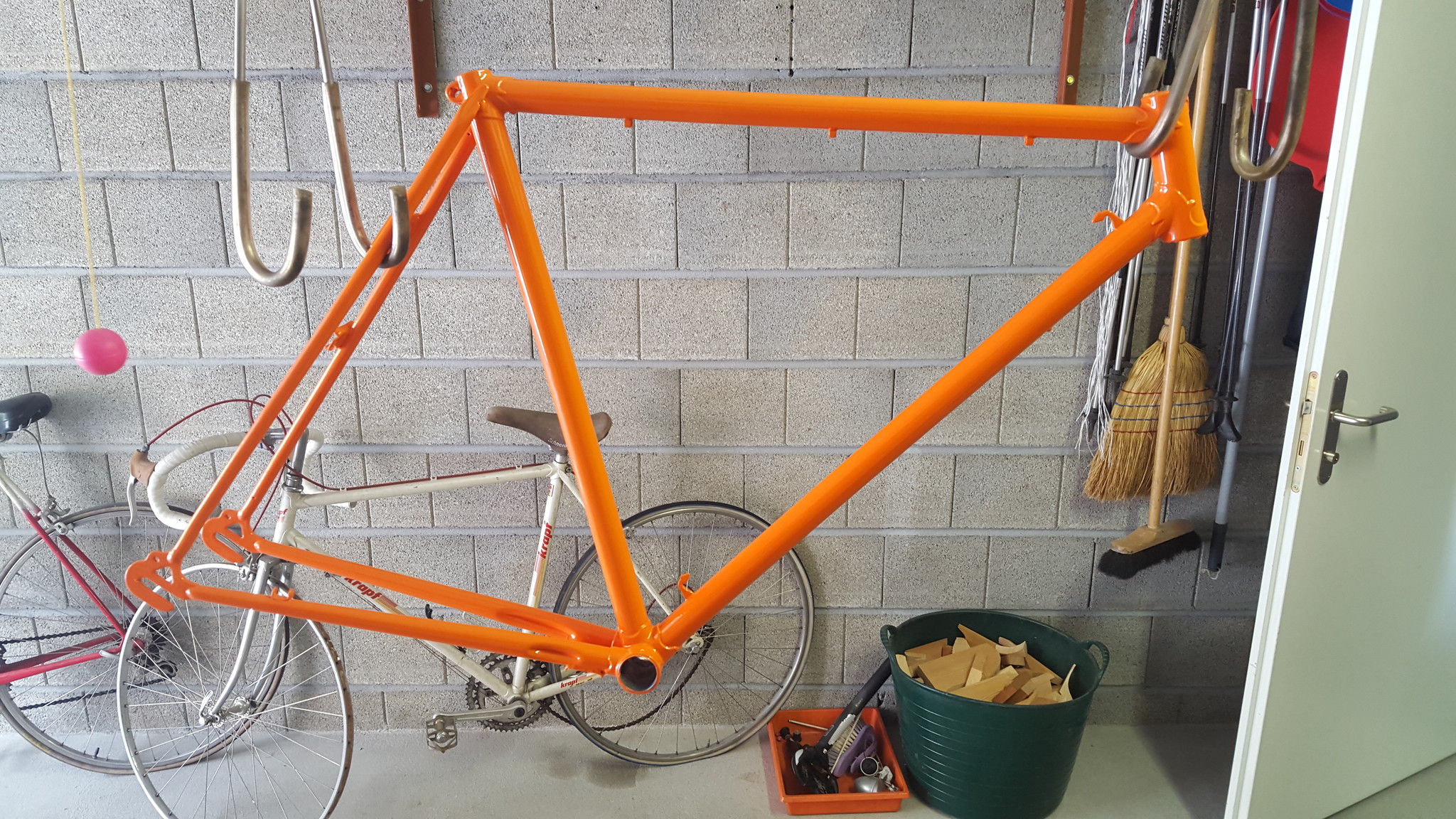 Now the frame and fork are ready to collect.
We mount the bottom bracket and the crank.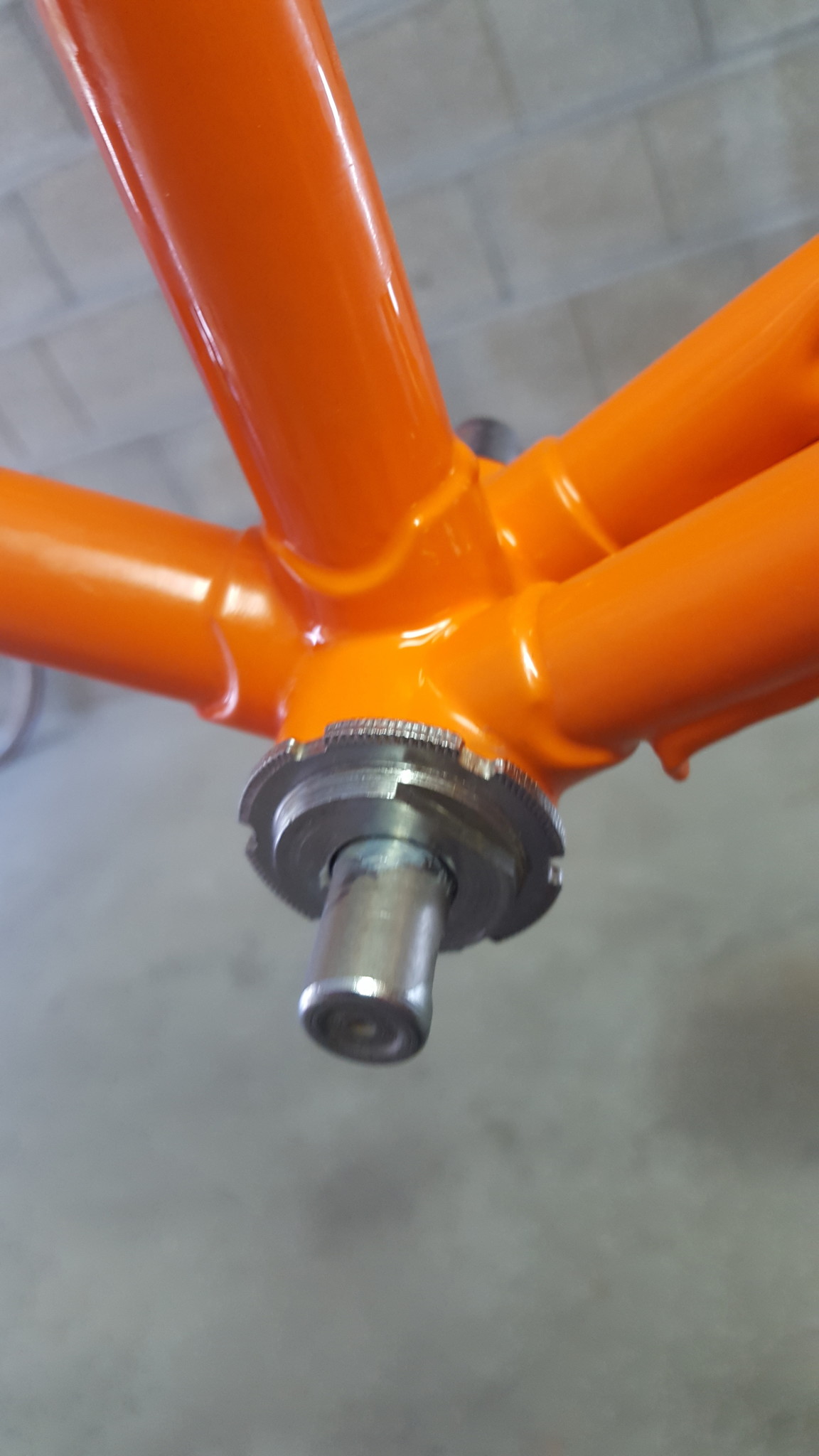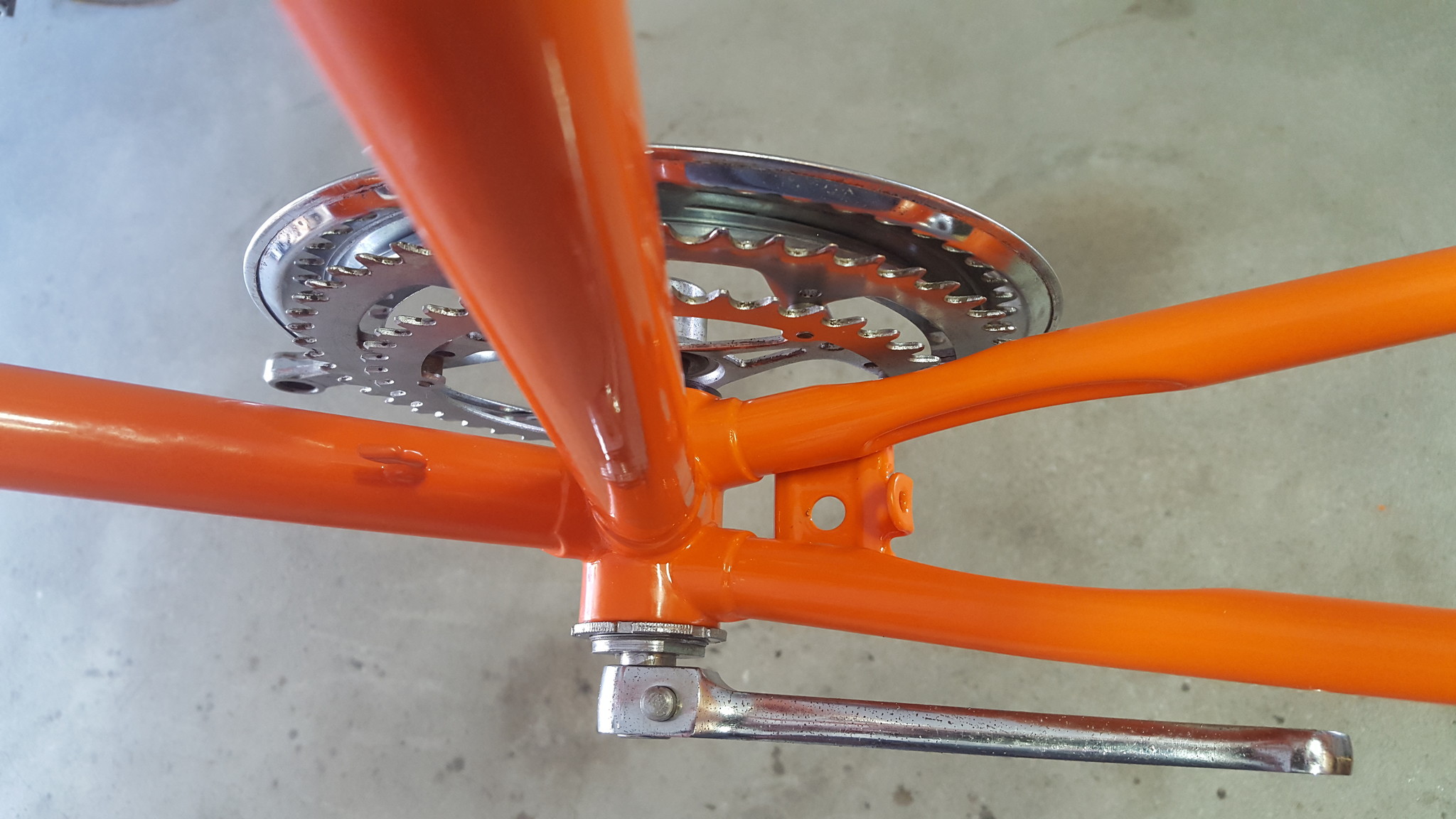 The next step is the fork.
First of all we mount the headset and put some bearing grease on it.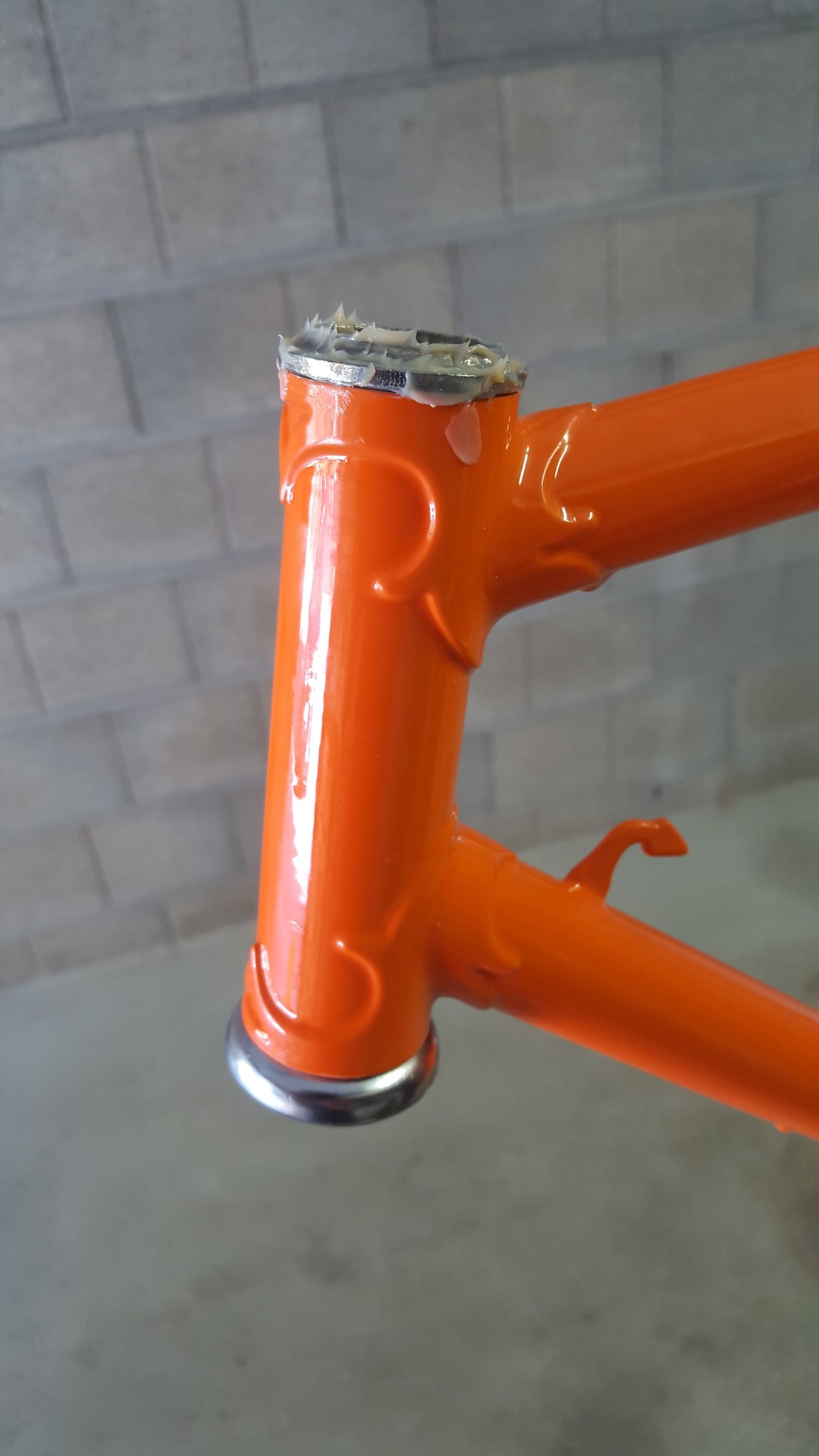 After that we mount the fork. (It sounds easier as I write) 
It is important, that the screw from the head set is tight but not to tight. 
So - to get the exactly position, it needs patience and time.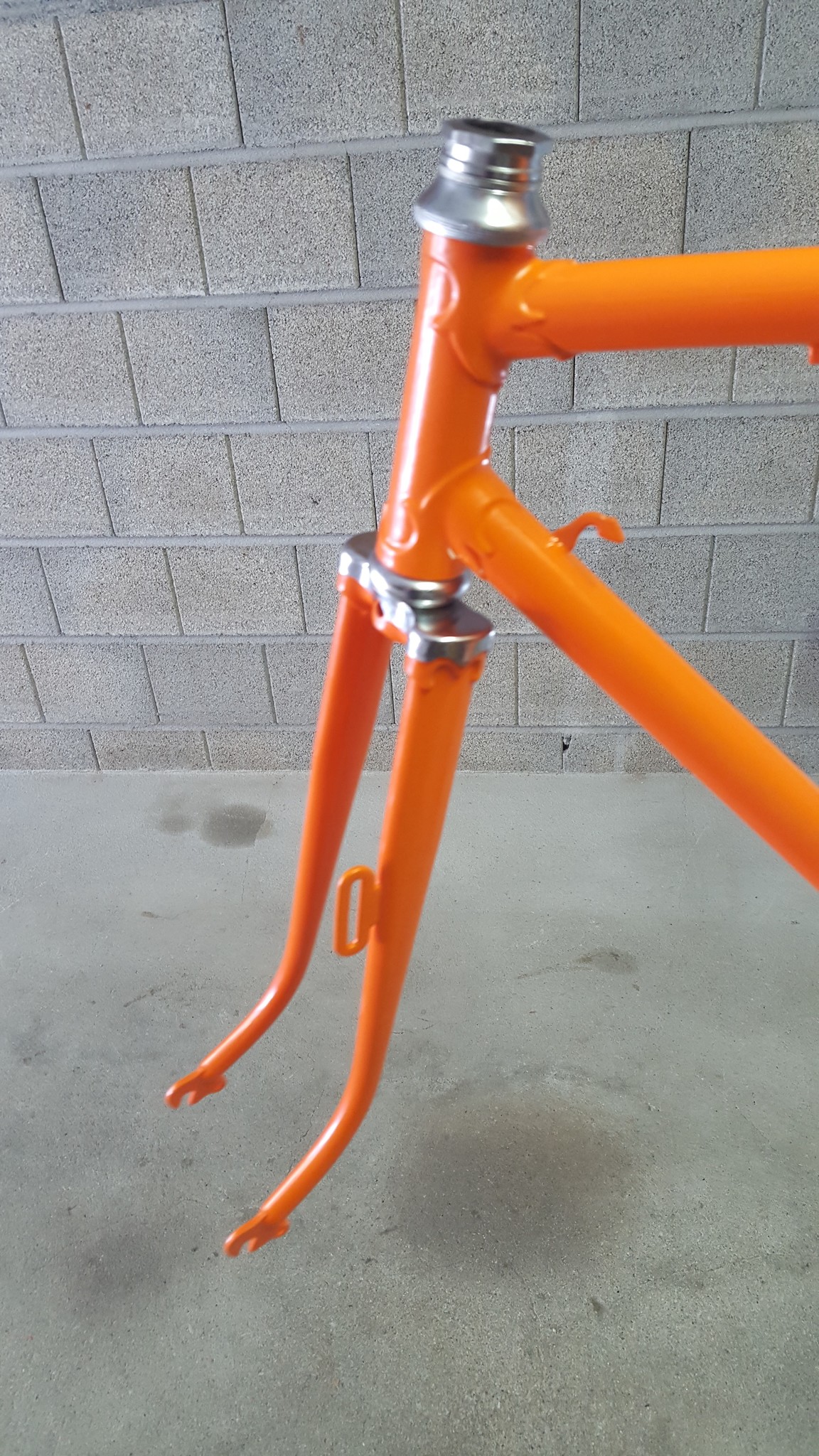 After the fork is mounted, we can install the steem with handlebar.
Now it looks already like a cycle.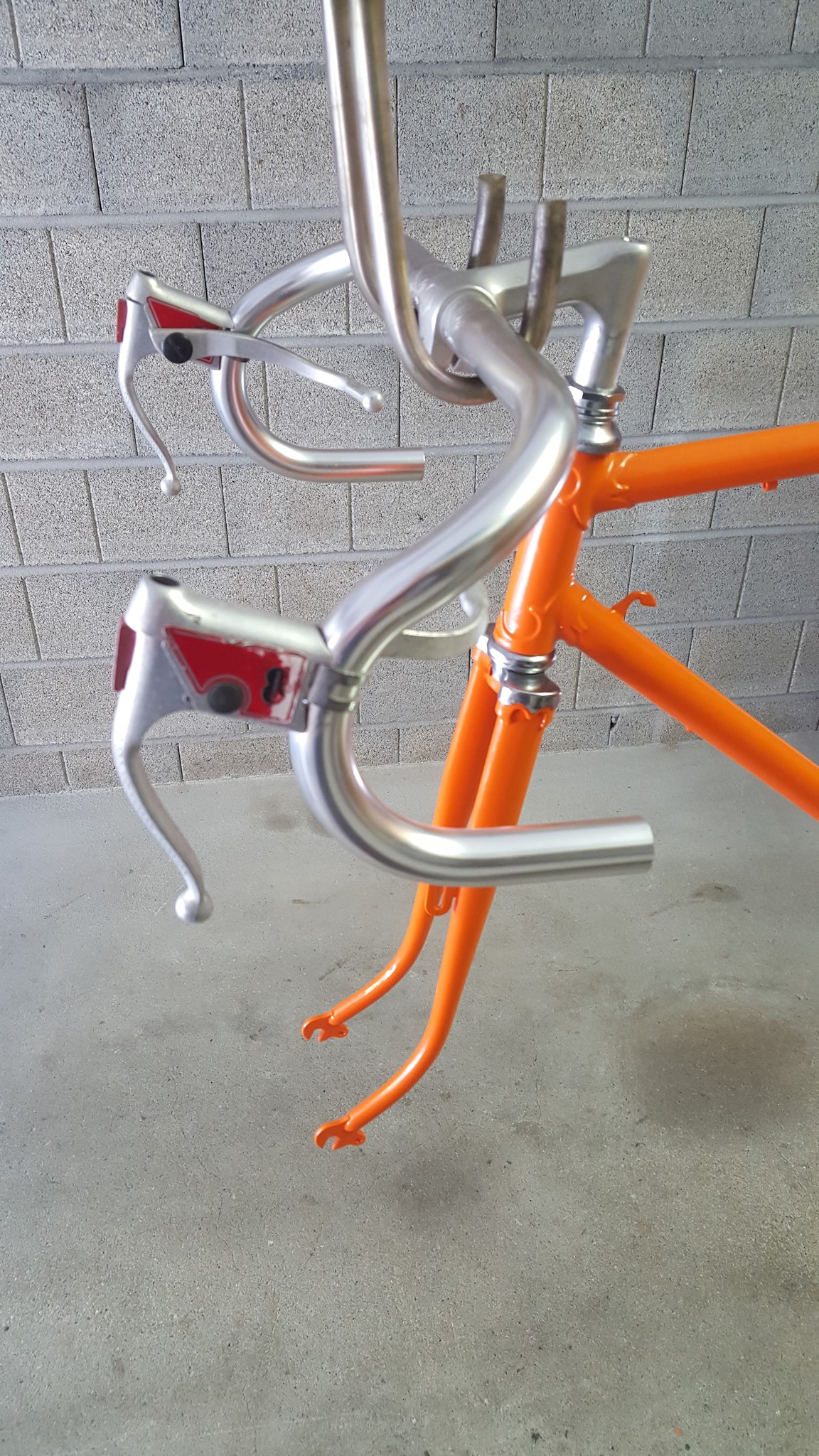 After the handlebar we install all cables, the wheels, chain and the bike is finish.
We hope you like it!